Call or write to your local congressmen, mayors and governors to demand the antibody tests now. Help save lives and jobs.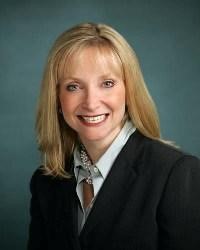 Antibody testing is all about finding out who has had the virus and who is now immune to another infection (at least for a few months— maybe much longer). This information would allow millions of Americans folks to get back to work and/or fight the virus on the frontlines.
Steve Greenberg and Lois Whitman-Hess, co-hosts of "Lying on the Beach," interviewed Dr. Susan Malinowski, a Vitreoretinal Surgeon, on this topic because she just published an opinion piece on why the Federal Government needs to immediately roll-out a National COVID-19 Antibody Test. 
You can find it on the Medium website – Eight Ways to Smash, not Just Flatten, the Coronavirus Curve
Dr. Malinowski is an inventor and partner in Retina Consultants of Michigan. She does research, writes, and lectures worldwide on new treatments for blinding retinal illnesses. She is also a patent holder and inventor of the Rollababy (a combination stroller/ suitcase), Pre-stick (a caliper that eases pain during intraocular injections), and an instrument used to deliver medications under the Retina during retinal surgery.
Retinal work is all about dealing with infections. In fact, retina doctors were among the first to identify COVID-19.
This podcast is powered by HANDLNewYork.com