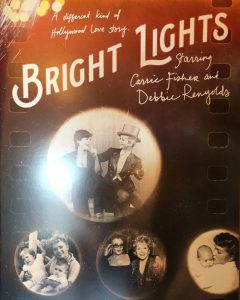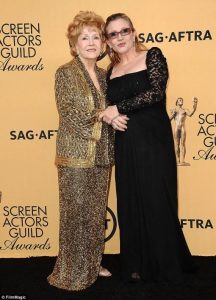 If you haven't seen the documentary on Debbie Reynolds and Carrie Fisher, called Bright Lights, stop what you are doing, and watch it now. It's available on all HBO platforms. It's just terrific.
TV personality and Innovation Insider Steve Greenberg, and PR expert Lois Whitman, of HWH PR, can't stop talking about the movie. They said you get a fabulous glimpse into the lives of these Hollywood stars, how they related to each other, their Hollywood compound and their friends and family. Todd Fisher, Debbie's son, provides plenty of insight into family life. Get ready. You also get a glimpse of an elderly Eddie Fisher in his last days.
It's absolutely eerie that documentarians Fisher Stevens and Alexis Bloom, started this project in April 2014, and finished it 18 months later. The TV film was Carrie's idea because she wanted to document her mother still working in her 80's. HBO released the movie earlier than scheduled, as a tribute to these two extraordinary ladies who died one day apart in December.
Click here to hear what they have to say about Bright Lights on their podcast, Lying on the Beach.