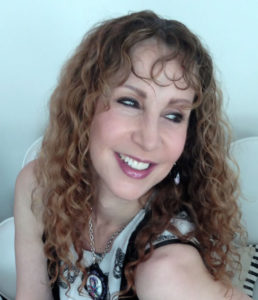 You know when they say you can't judge a book by its cover? That couldn't be more true when you meet Trisha Posner, the much respected British non-fiction writer, who lives in Miami Beach along with her very successful author husband Gerald Posner. They look like movie or Broadway stars. They are as fit as fit can be. They are very fashionable and they devote themselves to all kinds of causes.
It difficult to believe that the two of them spend most of their waking hours on research and writing. In recent years, Trisha dominated the headlines worldwide for a book she wrote on her own, The Pharmacist of Auschwitz: The Untold Story (2017). It's one of the most important books to be published in recent times because it wakes everyone up to how a peaceful world can become a catastrophe in a short period of time.
Trisha is also the author of This is Not Your Mother's Menopause: One Woman's Natural Journey Through Change, and No Hormones, No Fear.
TV personality Steve Greenberg and PR expert Lois Whitman-Hess, co-hosts of "Lying on the Beach," interviewed Trisha about changes in the world that we all should be aware of.